We're transparent about prices — and we'll give you a variety of options when it comes to diagnostics and next steps.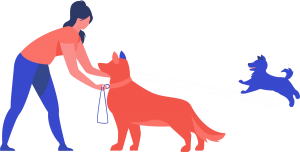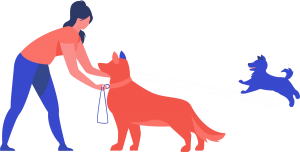 Our Services For All Your Pet's Needs
We're transparent about prices —  and we'll give you a variety of options when it comes to diagnostics and the next steps.
Your pet is precious to us and hence we take that extra effort in understanding its unique needs and offering everything it deserves.
Pet Vet Care offers the best pet boarding services in Doha.
Nail Trimming, ear cleaning, sanitary trim you name it we do it all
Pets should not only stay healthy and clean, they should also LOOK healthy and clean.
Pet Vet Care is one of the most trusted and popular centre in Doha, Qatar for services such as spays, neuters, mass removals and wound repairs.
We provide you with the latest technology to help your pet getting his sight back and looking up to a brighter futur. 
One of the most common troubles faced by pets is the Periodontal disease. But the good news is, it is completely preventable!
Hospitalization and intensive care
Our hospitalization area is used to give our patient the adequate medical treatment for their needs, such as: medication, fluid therapy and physical therapy.
Physiotherapy and rehabilitation
Our physiotherapist and orthopedic surgeon will treat your dogs from a range of disease, injury, deformity and also to help improve recovery from surgery
Sometimes after/before a surgery or other medication, the pet needs to be under the doctor's supervision
Your pet is the entire world for you and you cannot entertain even the thought of losing your pet. And we too want the bond between you and your pet to remain strong always! And for it why not use the technology?
X-ray is a diagnostic procedure which allows us to see inside your pet's body to assess their bones and organs for any issues or diseases. X-ray is a commonly used imaging technique which helps provide vets with more information to help us learn about what is going on inside a dog or cat.
We have a highly advanced ultrasound scanner for complex cardiac and abdominal scans.
The complete blood count, gives the veterinarian information about your dog's hydration status, anemia, infection, blood clotting ability, and immune system response. 
Veterinary orthopedic surgeons specialize in surgeries to correct diseases and injuries of the bones, joints, ligaments, tendons and other skeletal structures.
Your pet may like to eat fresh food from your table, but just because they like it doesn't mean it benefit them. 
For this reason a proper consultation with our vets, will help you define the proper balance and nutrition your pets need for them to be healthier and stronger.
Can't come to the clinic ? We have the solution for you !
Our pick up and drop off service is designed for you, you can choose the time of the pick up and drop off. 
What people are saying about
Pet Vet Care